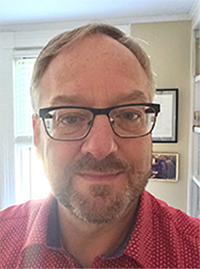 Jonathan Weinert is the author of
Thirteen Small Apostrophes
, a chapbook of poems (Back Pages Publishers, 2013). He is co-editor, with Kevin Prufer, of
Until Everything Is Continuous Again: American Poets on the Recent Work of W. S. Merwin
(WordFarm, 2012), a collection of essays, interviews, and exchanges on W. S. Merwin's poetry since 1988, which has been named a finalist for a 2012 ForeWord Book of the Year Award.
Jonathan's first book, In the Mode of Disappearance (Nightboat Books, 2008), was selected by Brenda Hillman for the 2006 Nightboat Poetry Prize, and was named a finalist for the 2009 Norma Farber First Book Award from the Poetry Society of America.
He is the recipient of a 2012 Artist Fellowship in Poetry from the Massachusetts Cultural Council.
Jonathan was born in Boston and grew up in Wellesley, Massachusetts. He is a graduate of Brandeis University and the Spalding University MFA in Writing Program.
Contact
E-mail jweinert [AT] comcast [DOT] net